Parents' Club
Your ICGS Parents' Club welcomes every school parent as a member to help raise money to support our school and enhance our sense of community. The funds raised are used to help operate the school, supplement teacher bonuses, enrich student experiences with events such as career day, fine arts, the school play and much more. Please consider volunteering your time or joining in our fundraising to support our wonderful school!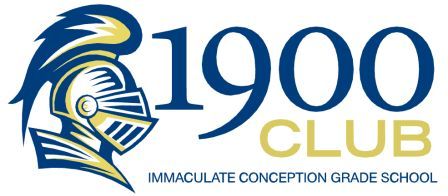 The mission of the 1900 Club is to provide ICGS men with the opportunity to participate in programs to further strengthen the ICGS experience.  We seek to promote fellowship and friendship through social events and community service in support of both IC and the Elmhurst community.  Through our various social events, including the Golf Outing and Christmas Tree Lot, we are able to raise funds to help fund needed projects at ICGS and the parish.
Email us at [email protected] if you are interested have any questions regarding these events, thank you!